Trying to remove tile from concrete floor? The process can be laborious and painful, but does not have to be so.
With the brute force of a demolition hammer, you can remove floor tiles easily from concrete or even metal slabs. A suitable demolition hammer can help in fast and efficient removal of tile.
Find out how to remove tile from concrete floor using the demolition hammer.
What Is Demolition Hammer?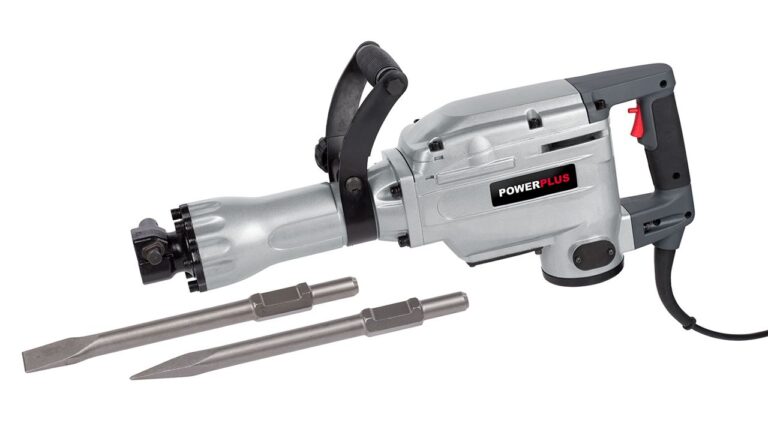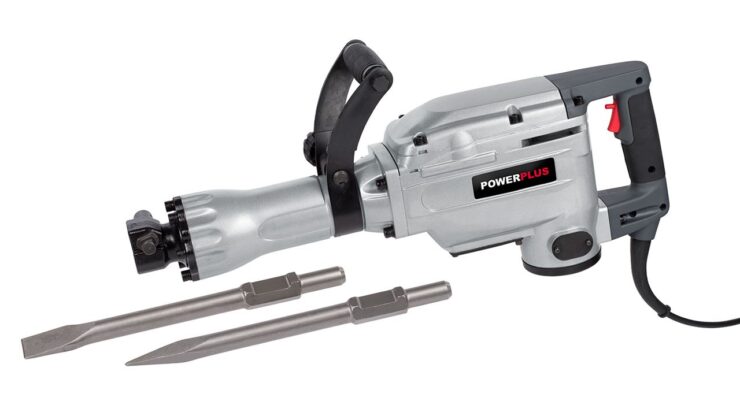 At one time, when it came to heavy-duty demolition work, the sledgehammer happened to be the traditional tool. This was used for the longest period for demolition work in the construction industry.
With demolition hammers coming in today, the job has become much more convenient now. These hammers work in the same fashion as a standard jackhammer, although these are powered tools and can be used much more easily.
As it is heavy and powerful, it is used to break down various substances – whether it comes to wooden walls or floors of concrete. For instance, it can be used to demolish whole walls of solid concrete. It can be an important tool for any construction site crew.
If you are planning a DIY job, you will mainly have to remodel or build stuffs in and around the home. Some things might also need to be cut away, demolished or torn down. For example, a very old wall in the kitchen with dated wall tiles from the '70s will need to be upgraded.
Your humble cordless drill cannot help in such cases. You will need more heavy-duty equipment, like a demolition hammer, to deal with those types of demolition requirements.
Demolishing is what these are best at. These are often referred to as a 'Jackhammer'. In homes, removal of tile might involve getting rid of tiles from kitchen countertops, laundry walls, bathroom floors, splash backs and more.
Generally, a demolition hammer is used with a bull point bit or chisel, for breaking tiles and removing the same from a base of concrete. This type of hammer can be a very efficient tool in removing small as well as large chunks of tiles from such areas.
How To Remove Tile From Concrete Floor Using The Demolition Hammer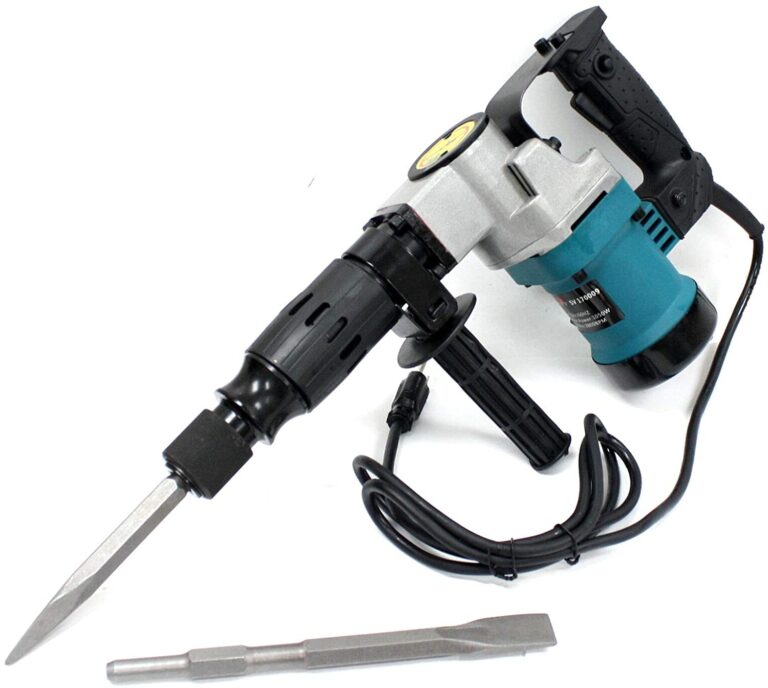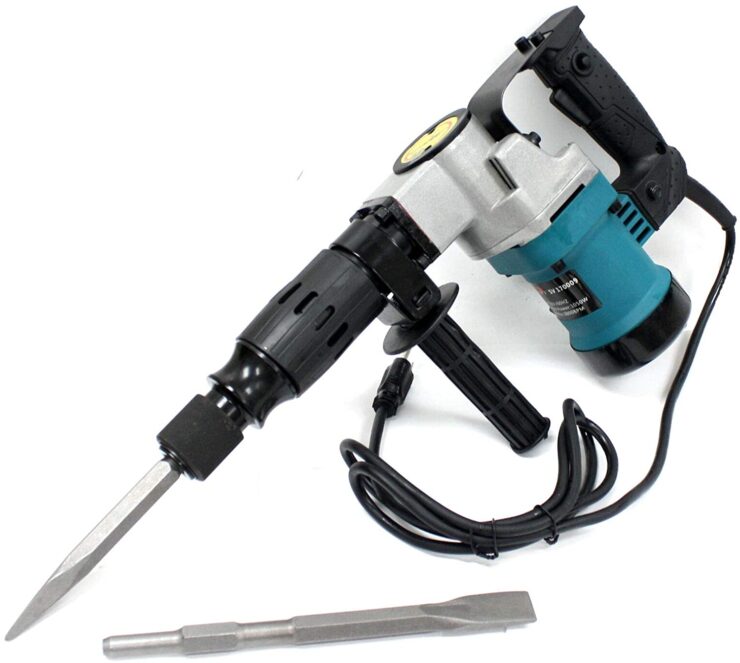 So how to remove tile from concrete floor using demolition hammer? The process is simple:
Prepare The Area
Prior to using an electric demolition hammer, you need to prepare the spot or area where you need to remove tile from. In case the tiles are covered by taps or any other fixture, you have to remove them as well.
In case the room you are working on has electrical outlets, you should turn off the power supply to the room. Take out the covers out the outlet, so that you can easily view the tile edges beneath.
You should always remember to turn off the power to the room before you use a hammer around the AC outlets. Run the electric demolition hammer with power drawn from a room outside, with the help of an extension cord.
Next, use a drop cloth to cover the surfaces. This will help avoid any damage to kitchen tops, sinks etc.
Then turn to yourself and ensure your own protection with the help of gloves, a dust mask, ear protection plugs and safety glasses. While trying to remove tiles, the hammer will eject sharp fragments into the air.
These can cut your skin, and cause bleeding. It is recommended that you keep your legs and arms protected by wearing long-sleeved shirts and trousers.
Use A Wide Chisel Attachment
A wide chisel is the best add-on or accessory for wall tile removal. You have to begin at the wall top, and then put the chisel into the junction point (or the gap) where two tile pieces meet.
You need to use the chisel at an angle, taking care that you are not directly aiming it into the wall. Then, switch on power supply to the hammer. You will need a few seconds to get your body adjusted to its vibration.
Slide the tip of the chisel in between the tiles as well as beneath them. You will soon find them starting to break and come off.
NOTE: You have to stop work instantly if you see come across asbestos in a wall cavity or under the tiles. Contact the local council and get help on how asbestos can be safely removed.
Remove Glue And Adhesive
You will find old adhesive under the tiles. After the tiles have been removed, you have to clean up the adhesive as well as any leftover grout, so as to get a smooth and proper surface. With some time and effort, you will be able to clean up the adhesive.
Clean The Mess Up
Finally, you have to clean up all the shattered tiles, adhesive, grout etc and dispose them off in a proper way. It can be a good idea to hire a small dumpster. Removal of tiles is a messy affair. You will have too much debris to remove, and a 10 yard dumpster can come in handy for a fast and efficient cleanup.
Types Of Demolition Hammers
Now that you know how to remove tile from concrete floor using demolition hammer, you have to know about the different types of these hammers.
The market abounds in different types of demolition hammers, and you have to know how each one works before you buy such a hammer for your needs. Some of these are designed for vertical demolition while others are for horizontal demolishing.
Some are bulky in shape and are ideal for commercial or industrial jobs whereas others are light in weight and are meant for small jobs.
Electric Demolition Hammers
These are compact in shape, and work by wearing and breaking hard materials down with the help of beating or rotating movements.
Pneumatic Demolition Hammers
These make use of compressed air, and can offer more power – which makes them suitable for demolition jobs of a more heavy-duty form.
Hydraulic Demolition Hammers
Most of these are used for the purpose of industrial activities, and are used for the demolition of too hard surfaces. Generally, a hydraulic hammer is used to deal with asphalt and concrete ground surfaces.
These surfaces can be crushed easily with this type of tool. These hammers are used by homeowners for varied purposes, such as for the construction of a concrete pathway in a garden or front pathway.
Rotary Demolition Hammers
These are also referred to as a 'Hammer Drill', and are used to drill holes when concrete or stone has to be introduced. Hex tools may be fitted into many of these, to make it easier for users to get tiles out.
Advantages Of Demolition Hammer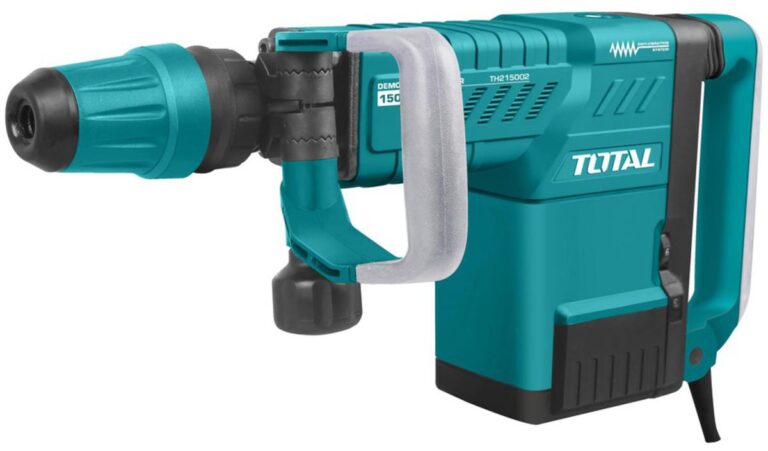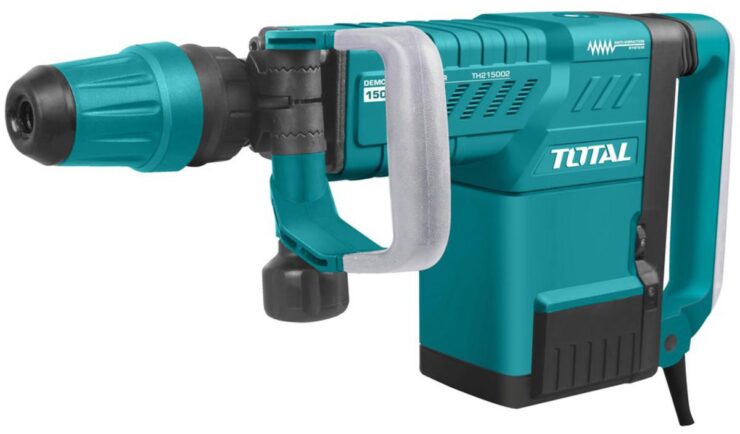 There are plenty of benefits when it comes to using demolition hammers:
Comes With Lots Of Power
A demolition hammer has enough power to break down even large concrete walls. This makes it suitable to handle most types of construction, remodeling or renovation projects that require small degrees of demolishing.
It is designed to be used not only on walls but on any solid, heavy and thick material. This kind of hammer makes use of a bit which pounds surfaces and breaks them into small pieces.
Generally, floor tiles which are set up on steel platforms and masonry are extremely tough. Demolishing hammers are great tools that offer enough forceful impact to rip out tiles from such platforms.
You can find a wide range of demolition hammers in the market, and you have to choose the best one to match your project. You have to get demolition hammers that let you adjust the angles of the chisel. Such models are excellent for usage in tight spaces – such as the corners of showers.
In case you have to handle multiple projects with a demolition hammer, get one that is equipped with chisels. This can ensure compatibility and you will not have to spend excess money and time to get chisels.
As these models comprise of no chisel or multiple chisels, going for those that have chisels to use for varied projects can help you get more value out of your investment.
Reduces Time In Projects
A demolition hammer that is well-constructed can help in fast and efficient removal of tiles. Irrespective of the kind of wall or floor tiles, you would not like to waste a lot of time in working on basic demolition projects.
These hammers are powered tools that consist of electric motors built into them. These can hammer and drill fast, and aid in quicker completion of projects.
The market abounds in various smaller demolition hammers of a more compact size. However, you would like to take more care in buying a hammer that does not see any drop in power due to its form factor.
With low powered hammers, your project will take more time to get finished. The kind of demolition jobs that you have to execute should determine the kind of electric hammer that you buy.
Heavy-duty hammers are the best fit for heavier jobs while lightweight ones are good enough for small demolition projects such as tile removal.
You have to also consider which angles you have to work at and whether the hammer's durability matches your project's difficulty level. In any case, make sure that the hammer you buy comes with the promise of safety, performance, handling and durability.
High Degree Of Precision
The use of less accurate tile removal equipment can end up ruining your heavy-duty construction / renovation projects. While handling such projects, you might often need special tools for extracting old tiles out.
Demolition hammers are such special types of equipment that comprise of wrenches, chisels, drill bits as well as other accessories. When used in a proper way, these can do a good job without destroying the sub-surface of your floors or walls.
You can get a powerful combination of precision and high performance when you use these types of hammers.
Heavier demolition hammers are better for heavy-duty projects, as their pairing of weight with gravity makes them more effective. You may also consider using smaller hammers that can be used for longer periods and work quite well.
Comes In Varied Sizes And Shapes
You can find these coming in different sizes, which makes them suitable for various jobs. Generally, Demolition hammers can be seen on construction sites or road work, and for the demolition of brick walls or large sized concrete slabs.
However, there are many electric demolition hammers available in heavy, medium and light models. Some of these can handle very delicate jobs. In case you want to demolish floor tiles or concrete slabs.
You might like to make use of a heavier hammer that has a T-shaped handle and can be used for vertical demolishing jobs. It is around 30 kg in overall weight, and is excellent in operations. You would need to use a heavy demolition hammer for floor tiles removal, and mount it onto a trolley.
This can make it more convenient to move about. You have to place the hammer at a proper angle to the surface of the floor.
A mid-sized hammer is also available. It comes with a curved grip or a T-shape, and can be maneuvered much better.
There is also the light demolition hammer that can be used for the removal of wall tiles, stucco or plaster. This type of model comprises of dual handles and can be used with more convenience for horizontal demolition jobs.
It weighs 7 kg, and stands as a lighter and more easily maneuverable option for people who are beginning with demolition hammer jobs.
Conclusion
So that is all about how to remove tile from concrete floor using demolition hammer.
Demolition hammers are the best choices for small demolition jobs, and many of these are designed for all-round use – such as hammering, drilling and chiseling.
Your choice of a demolishing hammer should depend on the type of construction, renovation or remodeling project that you are planning to deal with. When you use the right one, your job can be easier.